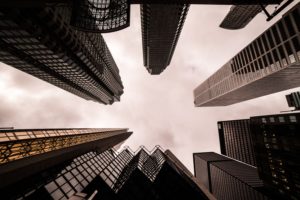 As the coronavirus pandemic continues and companies work to figure out the future of their offices, prominent LA-area office landlords and brokers say that the current climate has forced changes in the ways landlords and tenants interact.
"It's a different relationship. You [landlords] are partners with your tenants now," said Silverstein Properties Head of Acquisitions Jeff Grasso at a recent Bisnow webinar. "As a landlord we have to think about how to get people back into the office on their own accord."
"Our view is, an office is not a lease for a white box for 10 years anymore. It needs to provide lifestyle and hospitality," Grasso said, adding that most of Silverstein's tenants are in the process of figuring out who needs to be in the office and how often they need to be there.