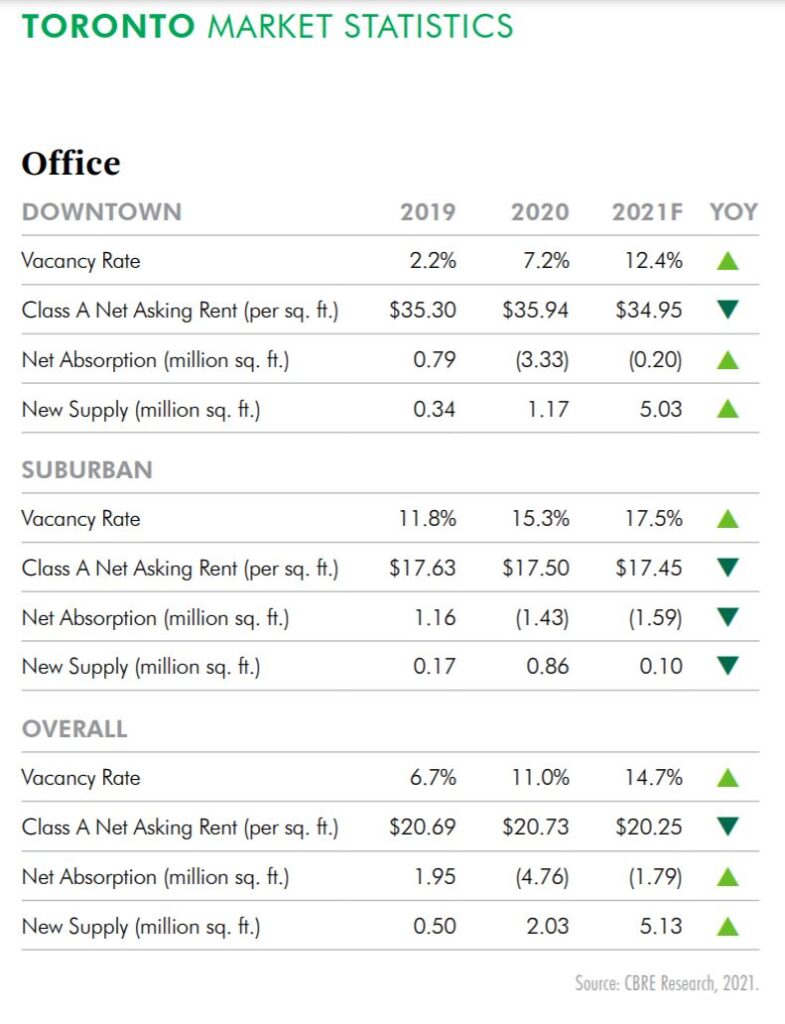 WORKPLACE STRATEGY RESET
Remote work is here to stay, but so too is the office. The mass shift to remote working during the pandemic has put a spotlight on a trend that has been growing but is not new: fluidity in work styles. Most employees want to work in a more balanced way and as they return to the office, they will desire flexibility and choice. Employers seeking to come out ahead in the race for talent will need to build trust and offer choice.
The physical office will remain a key part of this new hybrid workforce network: 67% of employees desire a balance of office and remote work, according to CBRE's Future of Work research findings. While fully remote arrangements are unlikely to be favoured in future real estate strategies, remote working will lower the utilization of office on a regular basis. Recent analysis suggests that this could cut the need for office space by 10% to 20%, but it's still too soon to know. Despite the easing of restrictions in many provinces, most companies have not yet returned to the office.
When they do return, occupiers will favour hybrid work styles that combine remote work with office use. A fundamental reset in workplace policies will then be required to provide employees with choice while maintaining a culture of accountability, productivity, diversity, and wellness. Until then, many companies will take a conservative approach, deferring leasing decisions if possible.
OFFICE DOWNTURN TO STABILIZE
Canada's largest cities have been disproportionately impacted as high population densities and dependency on mass transit created logistical challenges which reduced office occupancy. High office vacancy and limited rental rate growth will persist throughout the year, however, leasing activity is expected to resume as vaccination rates climb and business activity rebounds with positive net absorption, albeit muted, possible by the end of the year.
CBRE's Leasing Intentions Index, a composite tracker of client requests for market surveys and office tours, both virtual and in-person, shows a meaningful though uneven bounce-back in office market activity since the metric bottomed in April 2020. The national index is correlated with forthcoming leasing activity, and positive net absorption is expected in the second half of 2021 as present-day discussions materialize into future transactions, although the risk of variants and further lockdowns looms large.